GripAble is exhibiting at The OT Show 2021 - come and say hello!
The Occupational Therapy show is back with a face-to-face event at the NEC in Birmingham on 24th and 25th of November, and we are pleased to announce GripAble will be exhibiting.
The OT show is a two-day educational programme focused on making it easier for OTs to find new and updated information and resources in order to provide an enhanced service, helping their clients with independent living. World-renowned speakers & experts will be in attendance to help you leave with knowledge on how you can be the best OT you can be. This is a great opportunity to showcase our platform to all of you and meet more of the OT community as a whole!
The link to get tickets for the show can found below. From everyone at the GripAble team, we can't wait to see you there.
Click here for tickets to The OT Show tickets (they're free!)
Please note – Complimentary tickets are strictly reserved for occupational therapy, local authority, NHS and public sector professionals only.
Win a GripAble Pro at The OT Show!
Due to popular demand after our successful Naidex "Win a GripAble" competition, another will be running for the duration of this event. Simply fill in the form at our stand, answer the question and you'll be entered, it's that easy. The winner will be getting a brand new GripAble Pro! We wish everyone the best of luck.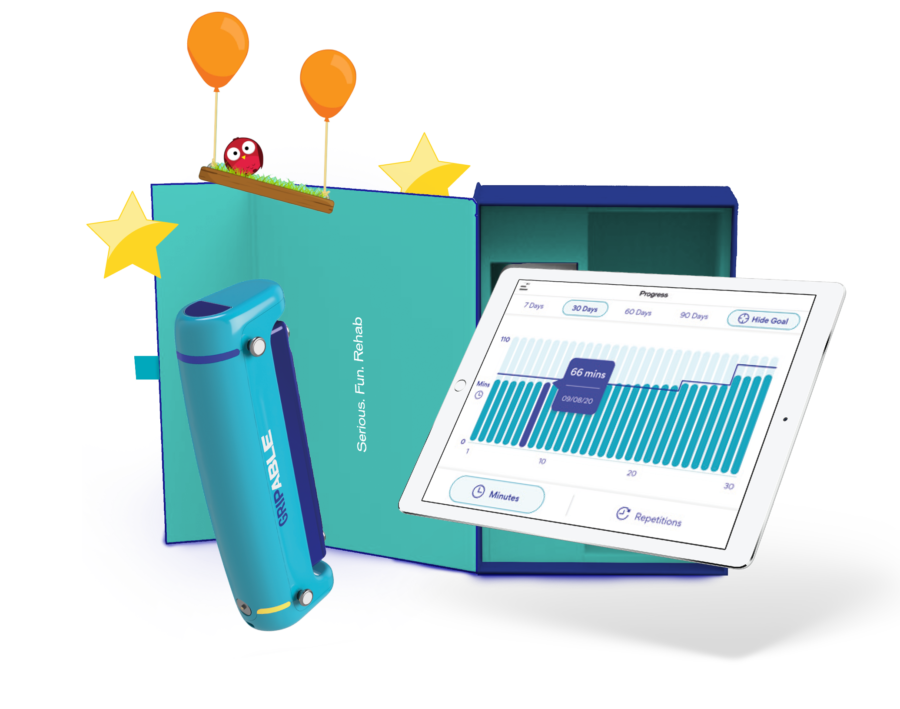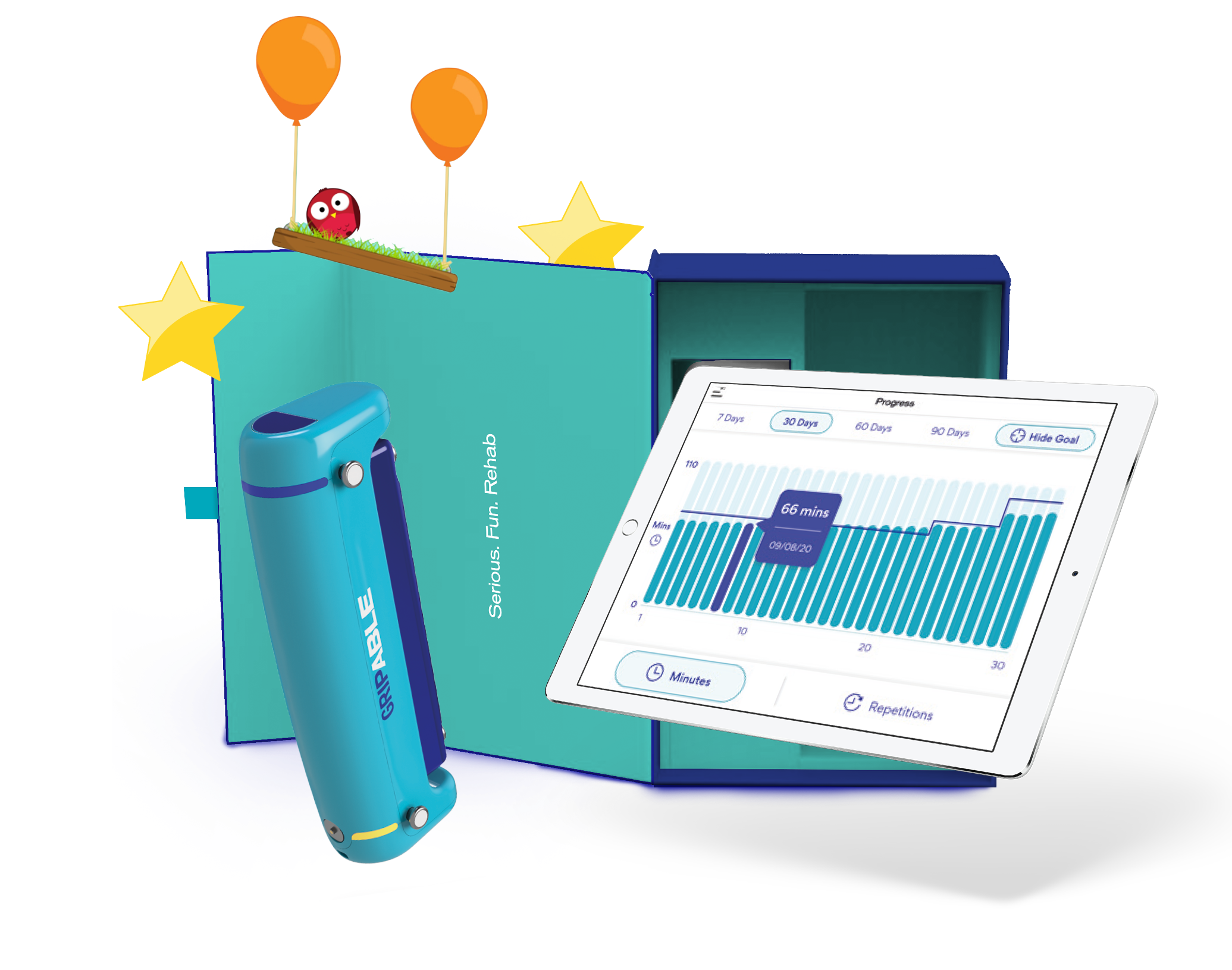 The GripAble booth
This year our booth will be E36, just look out for our beautiful stand display. One on one demonstrations with the GripAble platform are available with a member of our lovely team for those who visit.  This is a great chance to find out how GripAble can aid your practice and have any burning questions you may have answered. Goodies such as tote bags, pens, water bottles and even wireless phone chargers are free for all of those who want to give it a go.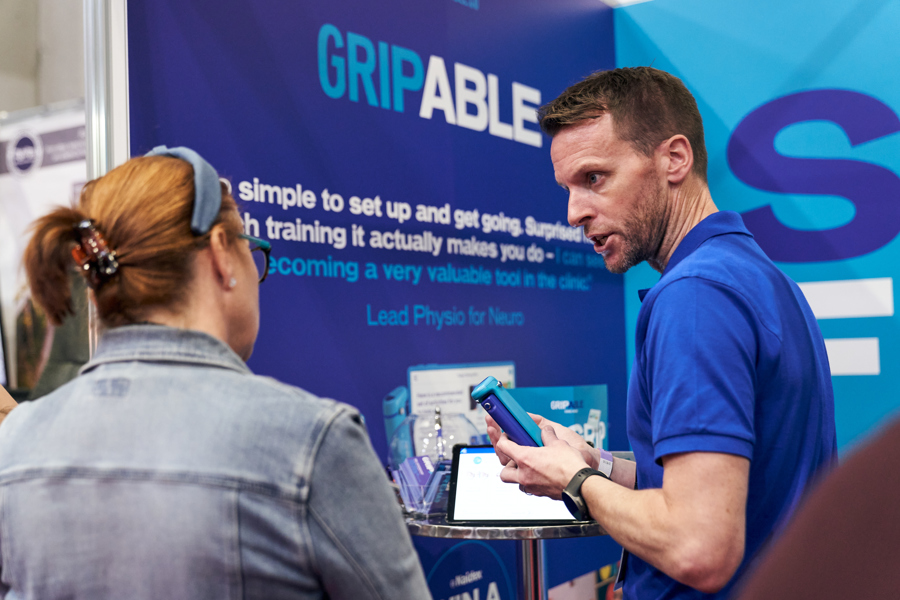 GripAble is a digital mobile platform for assessing and training hand/arm functions
The hand-held device connects to an app on a tablet and can be used remotely or face-to-face, with engaging and motivating training activities.
GripAble is highly sensitive so even the smallest movement can be detected and translated into personalised care. Users receive real-time feedback and therapists can track and report on all activity.
Find out more or request a trial today