Vacancy: neuro-rehab OT or neuro-rehab physio
GripAble is seeking a neuro-rehab occupational therapist or physiotherapist with experience in education and research to join our clinical team led by Nicola Goldsmith.
Your role will be to help develop and promote the GripAble platform, with a special emphasis on clinical education and research.  Key responsibilities will include working to further develop the evidence base underpinning GripAble, developing the GripAble Learning Institute, and interacting with customers to promote clinical effectiveness.
Experience in neuro-rehab is essential.
The role can be full-time or part-time, and can be combined with other employment. You will be mainly home-based but with face-to-face meetings at our offices or third-party sites from time to time.
For further information please email Nicola Goldsmith at [email protected].
About GripAble
GripAble is a software company that is developing an end-to-end rehabilitation platform, connecting sensor-based devices and mobile technologies to deliver efficient and effective therapy programmes for people with upper limb disorders. Developed over seven years with thousands of therapists and launched in the summer of 2020, we now have customers in more than 19 countries.
Come and be part of the med-tech revolution led by clinicians!
Key job roles
Research
To participate in internal research projects
To explore the evidence base linked to the theoretical framework upon which GripAble is built
To provide expertise to external researchers
To support the development of the hardware and software of GripAble
Education
To produce clinical educational content for multiple applications through the business
To work with the clinical director to develop topics for educational content
To ensure all clinical educational content is grounded in evidence-based practice
To lead on selected clinical education projects
Operations and Customer Support
To provide clinical application training to customers when requested by the sales team
To work with members of the clinical, sales, hardware, software and commercial teams as needed
About you
Essential experience and attributes:
Degree or equivalent in Occupational Therapy or Physiotherapy
Member of RCOT or CSP
3 + years' experience in neuro-rehab
Experience developing educational content and teaching to peers
Clinical research experience
Strong belief in, and enjoyment of, evidence-based practice
Enthusiasm for GripAble as a product
Understanding and interest in the research process
Team working
Strong work ethic of self-motivation and ability to work independently
Desirable experience and attributes:
Technologically able
Knowledge of GripAble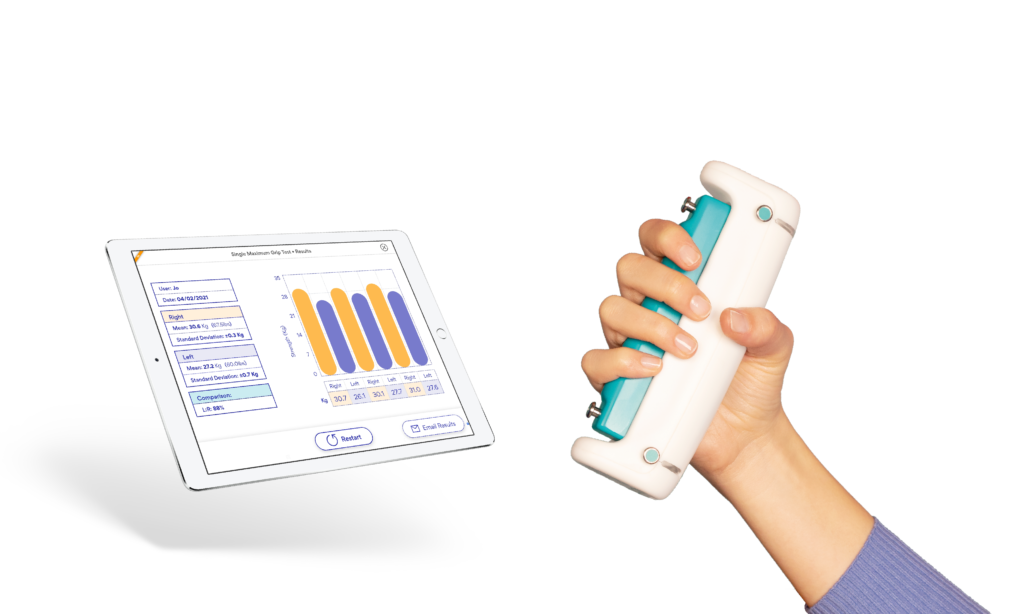 How to apply
Please send your CV and covering letter to our clinical director, Nicola Goldsmith at

[email protected]
Closing date for applications: 30th November 2021