GripAble has announced a partnership with leading medical equipment distributor Medline to accelerate its expansion into North America.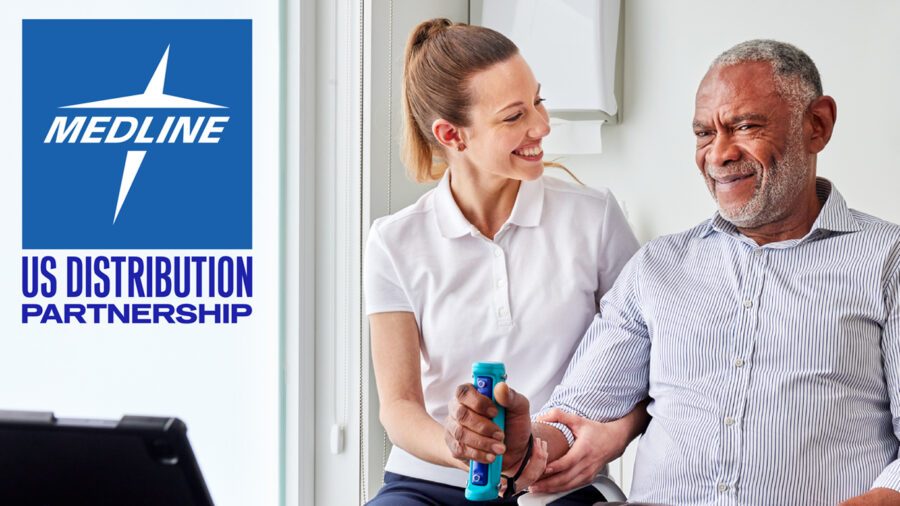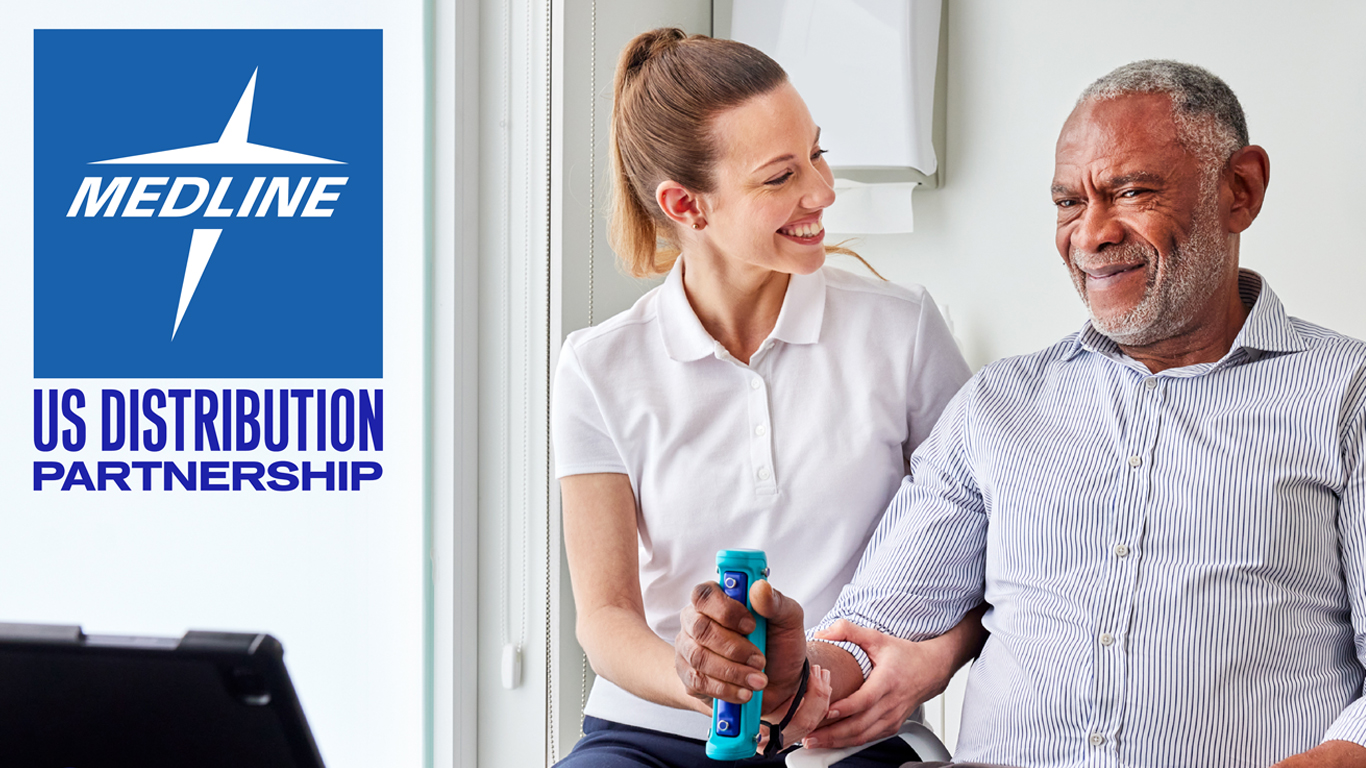 GripAble is already used in more than 350 healthcare and rehabilitation locations worldwide. As part of the agreement, Medline will be the distributor of the GripAble Pro product throughout North America to therapy providers across the continuum of care.
The GripAble Pro was developed to enable therapists to serve more patients, more efficiently, and deliver better outcomes – face-to-face or remotely – by incorporating technology with manual repetition exercises and treatment.
Widely applicable to many caseloads, the Pro, consisting of the company's leading hand-held sensor, mobile rehab app and tablet, has been developed with a focus on accessibility to therapists, allowing ease of implementation and scalability across patients and different environments. With adoption of technology being a common challenge faced by therapists across the world, the company emphasises set-up assistance and training for therapists, with ongoing support, which it will continue to deliver through the Medline distribution network.
Dr Paul Rinne, CEO and co-founder of GripAble, said:
"We are delighted to be able to grow into the North American market with Medline – a leading distributor of medical equipment and a team that truly understands the need to digitise rehab. The partnership provides significant validation for the GripAble platform, as we seek to scale distribution across clinics and hospitals in the US and Canada. GripAble is already successfully deployed across several US pilot sites, and we look forward to reaching more facilities with the aim of enabling every therapist to deliver gold standard, evidence-based care, remotely."
Brian Garner, vice president of therapy and rehabilitation for Medline, said:
"We are excited about the opportunity to expand our portfolio with an innovative rehabilitation technology. Gathering objective and measurable progress is more important than ever. GripAble provides an interactive environment that makes rehabilitation fun while tracking performance."
Nicola Goldsmith MSc SROT, clinical director at GripAble, added:
"GripAble has revolutionised my world and to be bringing this device to my fellow therapists is a privilege. Hand therapy is my clinical background, and my patients are already benefitting from GripAble's diversity in objective grip assessment and the engagement of the activities."
Of the GripAble platform, Jim Wagner OTD, OTR/L, CHT, CPAM, CSCS, occupational therapist and certified hand therapist, said: "GripAble is one of the most innovative and versatile evaluation interventions in the world of rehabilitation today."
Medline and GripAble will be exhibiting at the national American Occupational Therapy Association INSPIRE 2022 Annual Conference & Expo from 30 March to 3 April in San Antonio, Texas at Booth #638. The GripAble team will be meeting occupational therapists from across North America, and providing demonstrations of the GripAble platform.
Find out more about GripAble
GripAble is an award-winning technology company developing an end-to-end digital platform for assessment and gamified rehabilitation for people with physical and cognitive disabilities. The company has been developing its solution over the last eight years in consultation with thousands of occupational and physical therapists and patients across multiple clinical conditions and leading academic institutions, including Imperial College London. GripAble launched its mobile app along with its first hand-held sensor in 2020, focusing on supporting those undergoing upper limb rehabilitation. GripAble Pro (for clinicians and therapists) is now available in the US.