GripAble will be exhibiting at #Naidex46
We are very excited to be exhibiting at the 46th annual Naidex event on the 15th and 16th of September 2021 at the NEC in Birmingham! Naidex is Europe's most established event for the independent living community with a wide range of the most exciting equipment in the medical industry and technology that is empowering people to live as independently as possible being on display. This is the first time GripAble has been part of the Naidex event and we couldn't be more thrilled to showcase what makes our product so special.

The GripAble booth at Naidex
This year our booth will be F10 and we've pulled out all the stops.  A beautiful stand display to catch your eye, the opportunity to try out a GripAble for yourself and you even get your hands on some quality merchandise! This includes wireless phone chargers, water bottles, pens and tote bags. These are all available for all those that decide they want to have a go with the product. At the centre of all of this is of course the GripAble platform, which will be available throughout the two days for you to try out and discover how rehab can be made seriously fun.
Meet the team
Come and say hi to our team of lovely experts who will be able to help with anything GripAble and assist you with a hands-on demo. This is a great chance to come and meet some of those working behind the scenes on the product and have any questions you may have answered.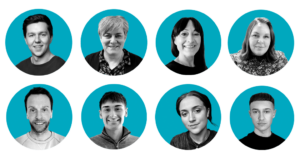 All of this and you can even win your very own GripAble!
A competition will be running for the duration of the event. Simply scan the QR code at our stand, answer the question on the web page and you'll be entered. If you're interested in all of this and you haven't got your tickets yet a link can be found below (it's also free), we can't wait to meet you!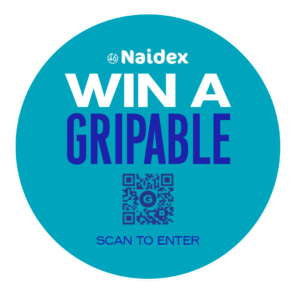 Click here for Naidex tickets