Kate Allatt takes on ambassador role with GripAble
GripAble, the company behind the smart mobile assessment and hand and arm rehabilitation device, has appointed global champion for stroke  survivors Kate Allatt, as its first-ever ambassador.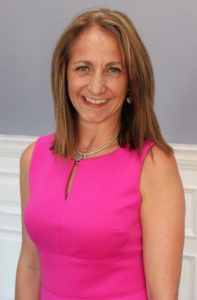 Kate suffered a rare, massive brain stem stroke at the age of 39, and then went on to develop locked-in syndrome. Doctors said she'd never walk, talk or be able to use her arms again. But the mother of three defied all predictions, and today, she is a credible and trusted peer mentor, global influencer, and voice for stroke and locked-in syndrome survivors.
The internationally published author of three books, including the acclaimed  'Running Free – Breaking Out from Locked-in Syndrome', says that her role as GripAble ambassador is founded in partnership and collaboration:
"As GripAble ambassador, I am working closely with the GripAble team, to inspire fellow stroke survivors  to be the best version of themselves, and support the occupational and physical therapists and healthcare professionals working with them.
"GripAble is a smart mobile assessment and training device that helps people with weak or weakened movement in their arms and hands after suffering a stroke. I have used and been shown lots of very expensive and inaccessible tech and robotic machines and gizmos that have been developed to support therapists and patients with their rehab, but GripAble is entirely different. It takes down the barriers, is simple to use – including at home – affordable and accessible. It adds the fun to rehab and recovery after suffering a stroke and the life changes that go with it.  But beyond that, GripAble really cares about the holistic health of stroke survivors and through my role as ambassador, hopes to inspire motivation in every stroke survivor – especially as we know dopamine levels, which control our motivation levels, can be affected after stroke – and encourage more and more peer mentoring."
Kate adds:
"As well as collaborating with the GripAble team, therapists, healthcare professionals and the stroke survivors too, we will be launching a number of initiatives to enhance physical, emotional and mental support. This 'Stroke Buddy' campaign will include regular live coaching webchats, where I will talk openly about the wider issues that affect stroke survivors, live Twitter chats, social media groups and forums, and a Stroke Buddy Group for peer mentoring and support from other stroke survivors.
"I know from my own rehabilitation and recovery following a catastrophic stroke, just how hard it is to remain motivated and focussed, and how critical the relationship between survivors and their therapists is to achieving the very best outcomes, so that stroke survivors can be the best versions of themselves, emotionally, mentally and of course physically.
"I am driven by the desire to inform, motivate, signpost and connect stroke survivors to enable them to be the best they can be, and by collaborating with GripAble as its ambassador, I can take this commitment to a whole new level, especially for people affected by weakened arms and hands following a stroke."
GripAble has been developed over the last seven years in consultation with thousands of occupational and physical therapists and patients across multiple clinical conditions and leading academic institutions including Imperial College London and Imperial Healthcare NHS Trust.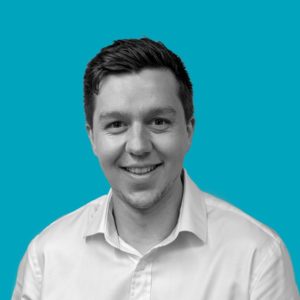 Dr Paul Rinne, CEO and co-founder of GripAble, says:
"Kate and GripAble's aims are totally aligned. There is an obvious connection and shared objectives, visions and goals. Kate's passion, energy, resilience and drive are compelling and irresistible, and we are motivated by the same thing – helping people to be the best that they can be.
"In particular, our mutual vision is to make rehab tech accessible and fun for the patients and their therapists too. We are keen to learn as much as we can from Kate to feed our hunger for insights and understanding of the emotional and physical challenges of stroke recovery. Kate is very goal-centred, which matches the tech and focus of GripAble, along with our commitment to tracking and recognising even the tiniest progress.
"Studies show that the more repetition and strength training a person performs, the greater their chance of restoring movement, and ultimately their independence. Physical rehabilitation is critical for patients to restore quality of life after stroke and other neurological, orthopaedic and paediatric conditions.
"In some senses, the challenge is as much mental as physical. Keeping up with a rehabilitation regime, no matter how willing you are, is a grind. It can seem as though all of that sweat and the understandable tears, may leave you thinking that it's all for nothing and that the future is bleak. But GripAble really does have the potential to help stroke survivors – and also people living with other neurological conditions – to monitor how even the smallest steps are all contributing to their journey of restored ability."
Kate adds:
"Physical rehabilitation is critical for people to restore quality of life after suffering a stroke. GripAble is at the cutting edge of occupational and physical therapy. A smart mobile assessment and training device that connects to an app, it supports people with loss of movement in their arms and hands to train movement and grip strength that are critical to restoring their independence. At the current time, it also supports therapists who need to engage their patients in rehab remotely."
GripAble has launched to early adopters, with a predominantly UK-based distribution, with GripAble devices currently in use in both NHS and private hospitals, clinics, and homes.
"GripAble has the unique opportunity to be used by every single person coming into contact with the healthcare system globally, measuring and recording strength from early childhood until end of life care," adds Paul.
"This gives us the ability to not only change the face of physical rehabilitation, but also of healthcare in general."