GripAble Home – measurable, mobile and motivating training for the hand and upper limb.
The handheld GripAble device connects to an app on a tablet, where you can follow engaging training activities – or simply count your reps – with a focus on different aspects of grip, hand and wrist movement. Through these fun and engaging activities, GripAble aims to help people stay motivated with their rehab activities.
Your therapist can set you personalised training programmes and you can see real-time feedback, as well as sharing your daily activity reports with your therapist.
Based on intuitive, fuss-free technology, you can get set up in minutes – and our friendly team can have a GripAble dispatched to you in just 24 hours.
GripAble Home highlights
Personalised training programmmes and goals
Track your activity and count your reps
Portable, lightweight and mobile
Share training activity with your therapist
Engaging activities that aim to keep you motivated with your training
Studies show that the more repetition and strength training a person performs, the greater their chance of restoring movement and, ultimately, their independence.  Yet a lot of rehab tools and therapies are either inaccessible and too expensive or, at the other end of the scale, unmotivating and unmeasurable.  And this makes motivation hard to maintain when hundreds of repetitions are needed every day.
GripAble holds the key to unlocking your motivation!
How it works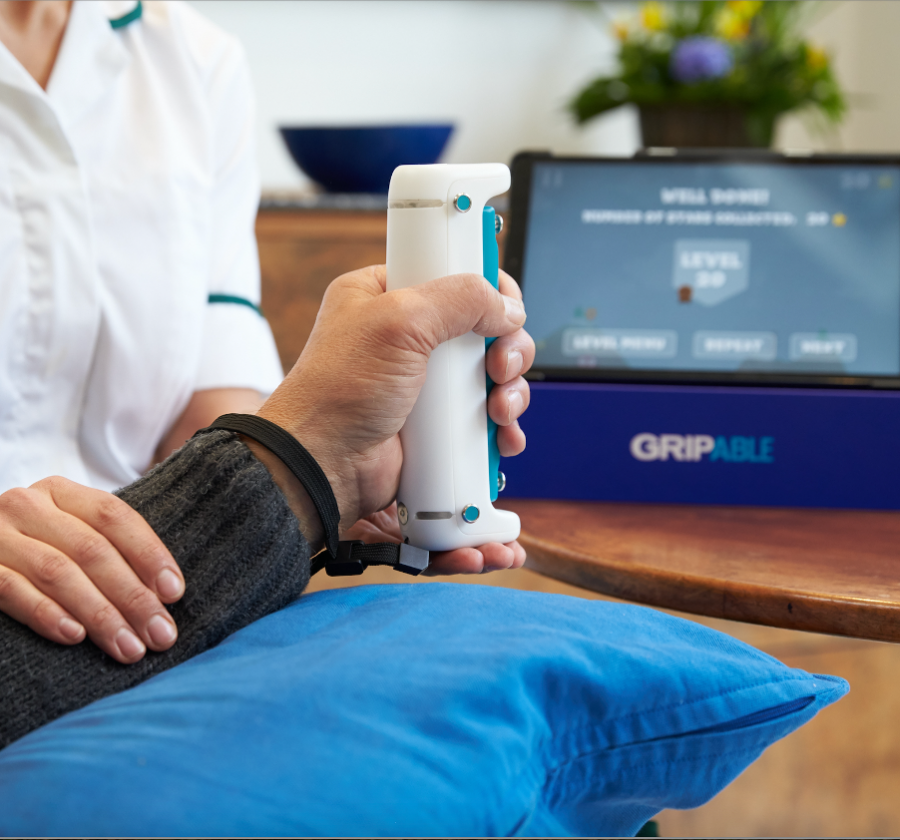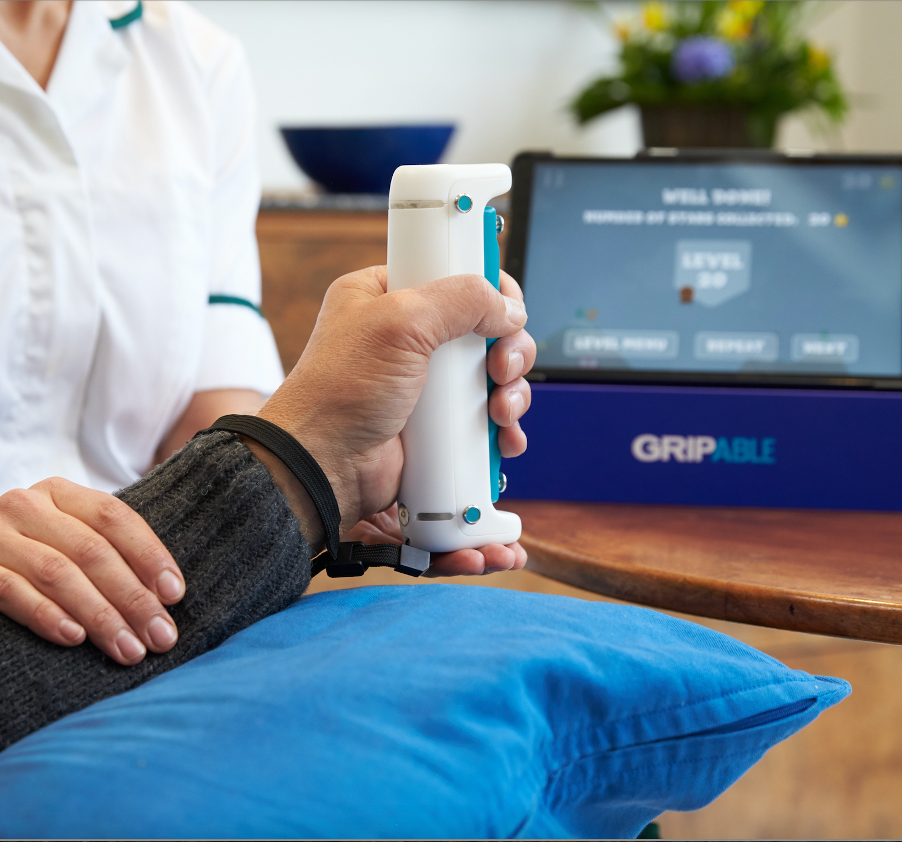 Have a GripAble Home dispatched to your door in just 24 hours
Inside each beautiful GripAble box, you'll find the handheld device and a high-powered tablet with the GripAble app and all the activities pre-loaded. Also in the box is a Quick Start Instruction Guide, all the necessary straps plus cables for the tablet.
Get going with your training in just a few minutes.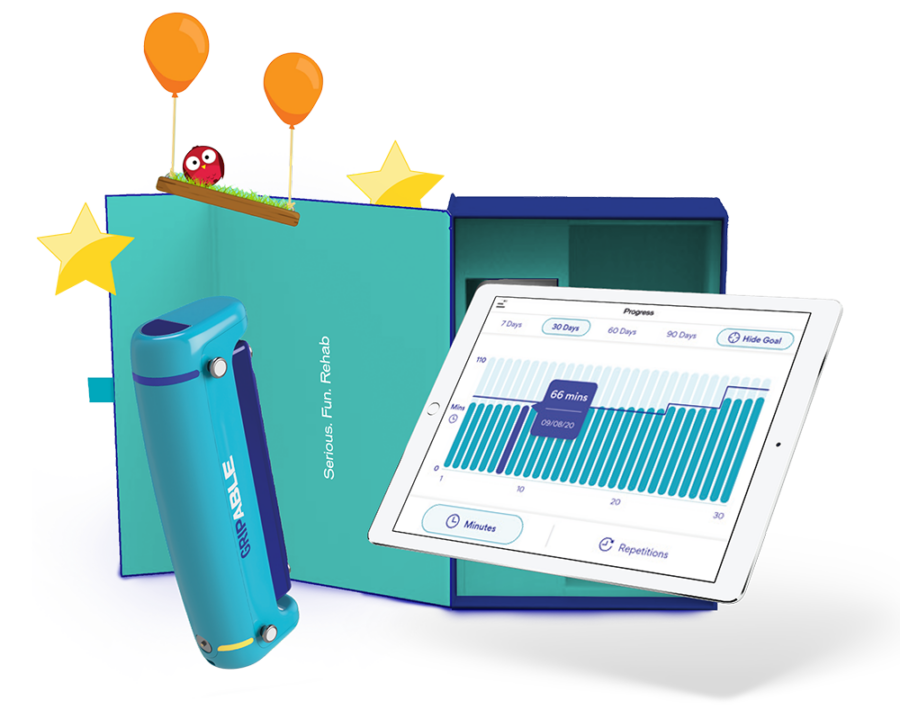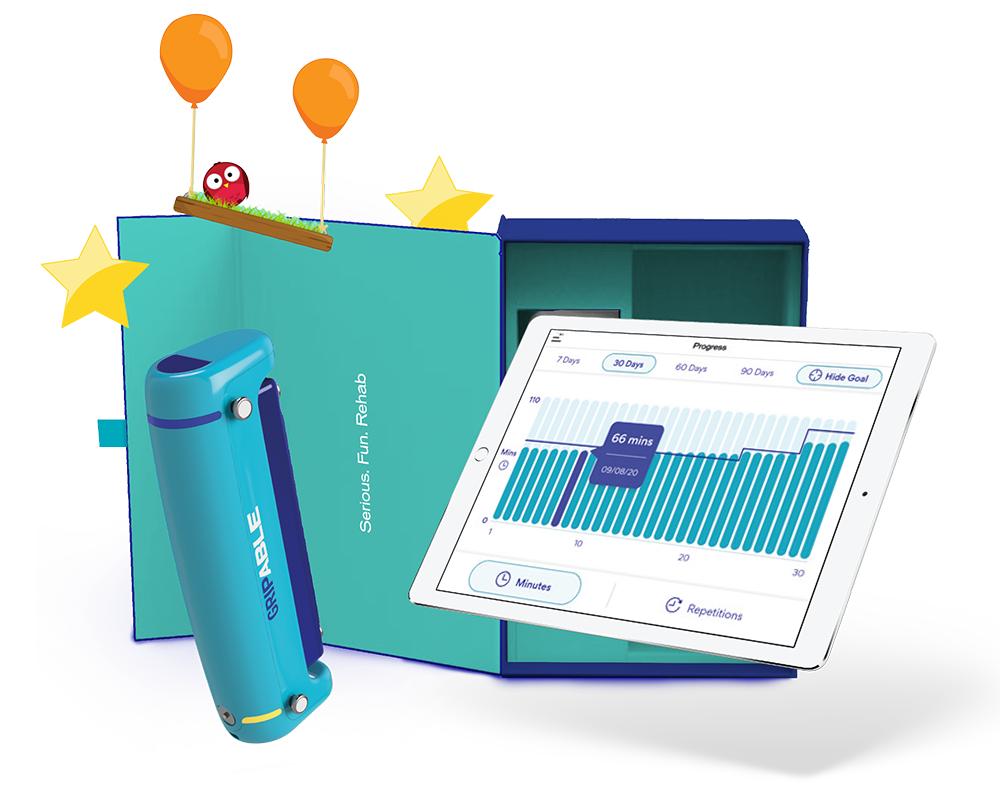 With GripAble you can train independently, wherever you are
GripAble has been designed with remote rehab at its heart to enable ongoing training at home, even when face-to-face therapy isn't possible. GripAble is highly sensitive meaning it can pick up even the smallest of finger movements and grip strength – and then support you to progress through your training.
Your therapist can set you personalised programmes and daily goals, and you can see real-time feedback as well as sharing your activity reports with your therapist.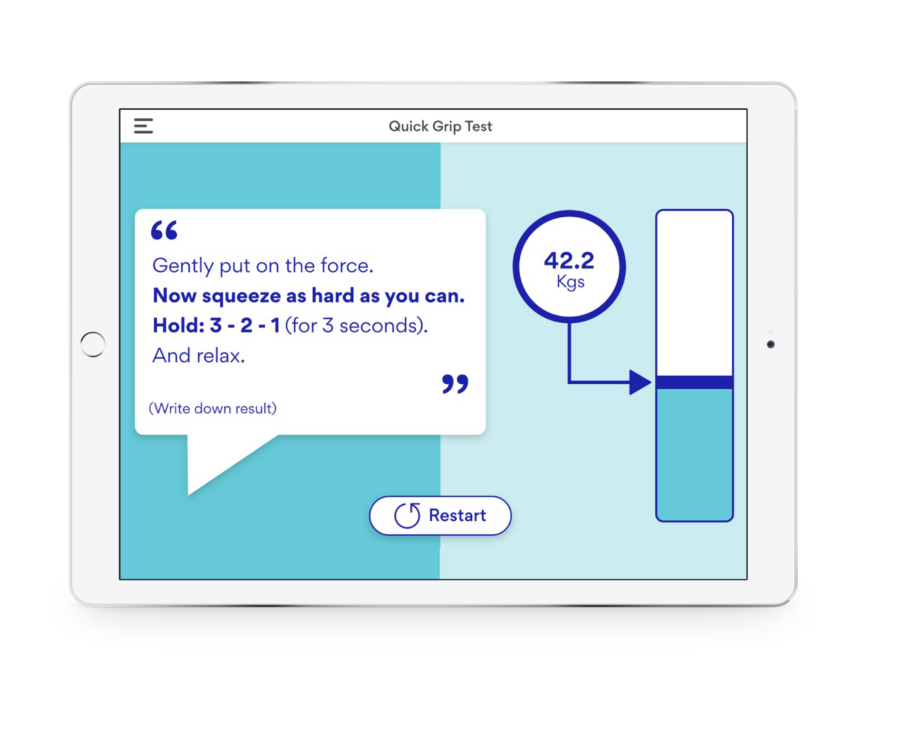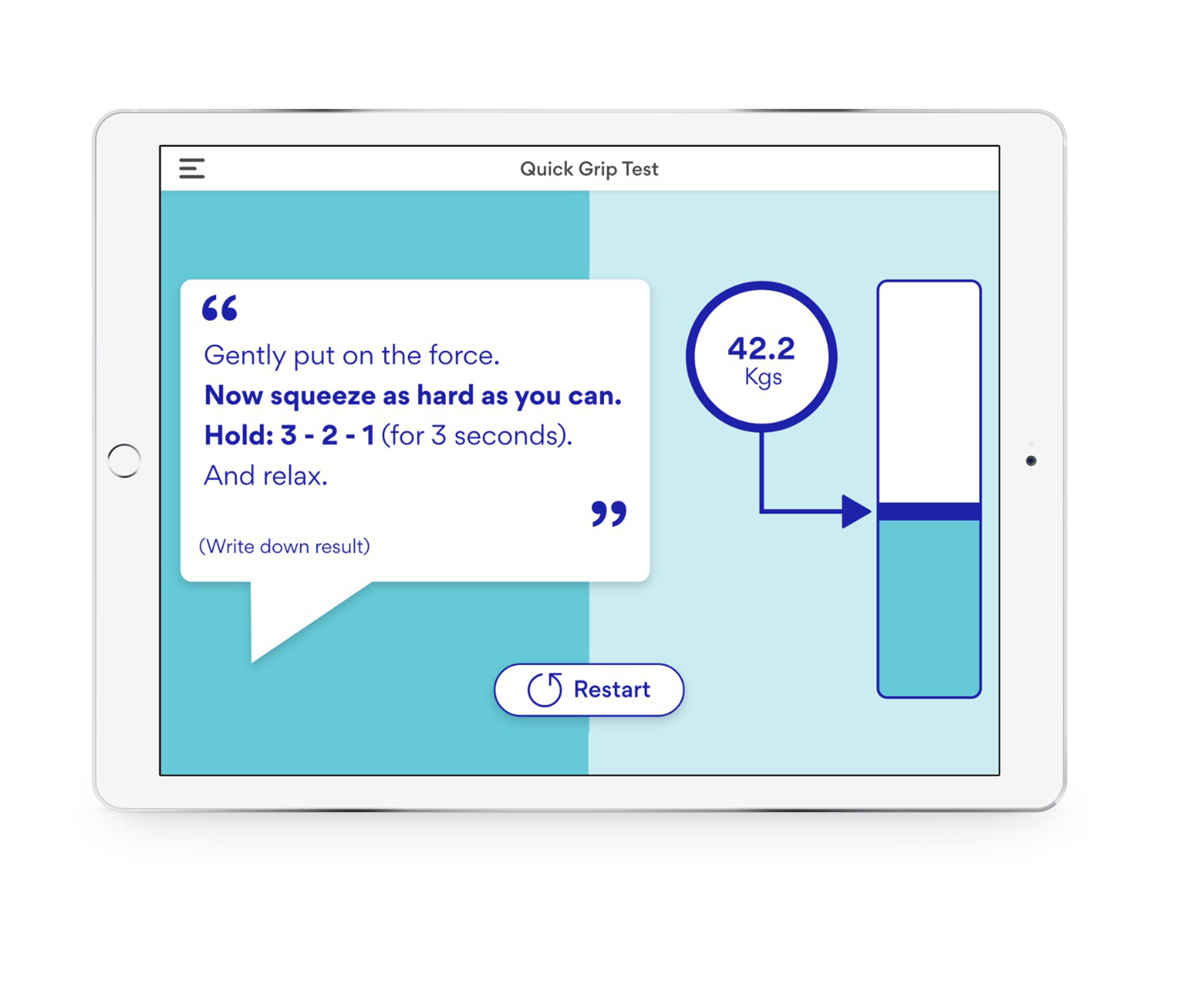 Fun and engaging activities
We are always adding new activities to the GripAble app. Here we share some of the most popular ones, including our first multi-player game. Which one will be your favourite?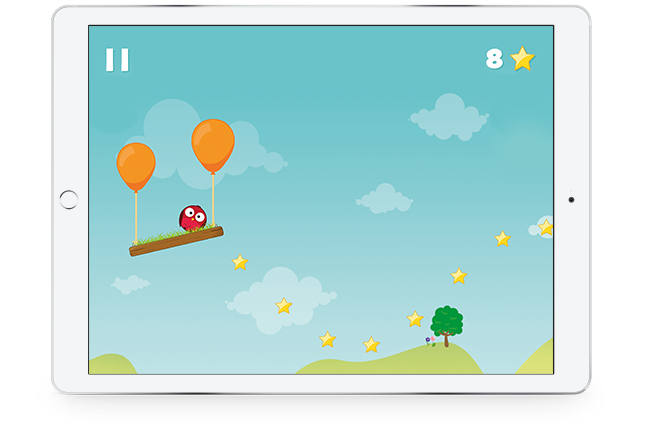 Balloon Buddies
Targets controlled grip and release. Control the bird's movements up and down the screen by squeezing and releasing, collecting stars as you move along. Emphasis on smooth control.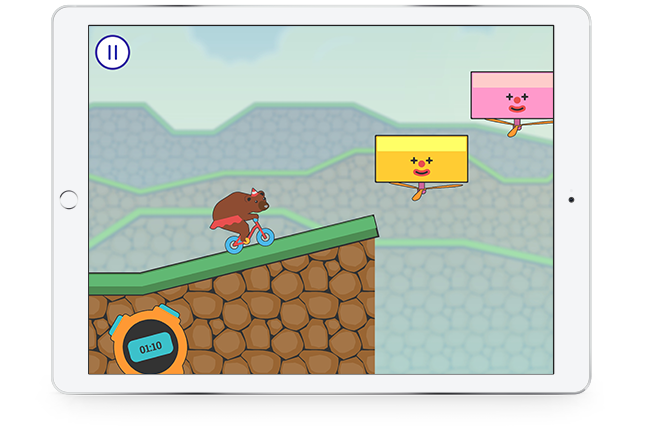 Circus Escape
Targets fast reaction and controlled grip and release. Power the cycle along the course avoiding hazards without falling off the cliffs. Harder and more intense squeezes are needed to get up those hills!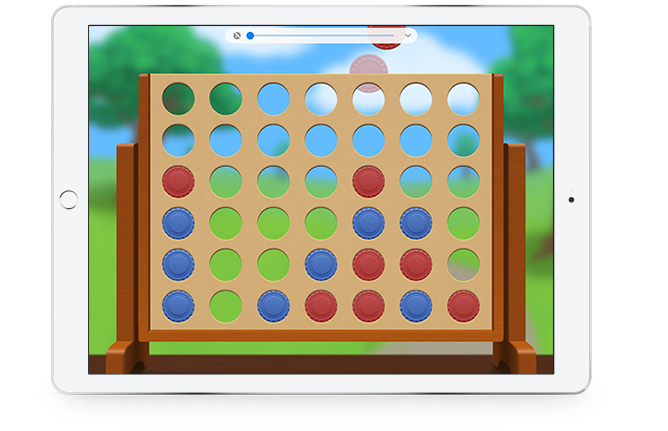 Four in a Row (multi-player)
A classic! Move the wrist left to right through pronation and supination, and squeeze to drop the counter. An online multi-player game - play against other GripAble users from across the world!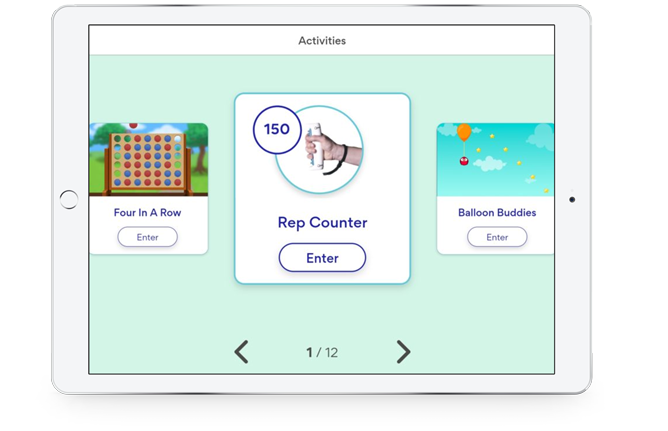 Rep Counter
If you want to just count your reps, this is the activity for you. As with all GripAble activities, you get real-time feedback on your training activity.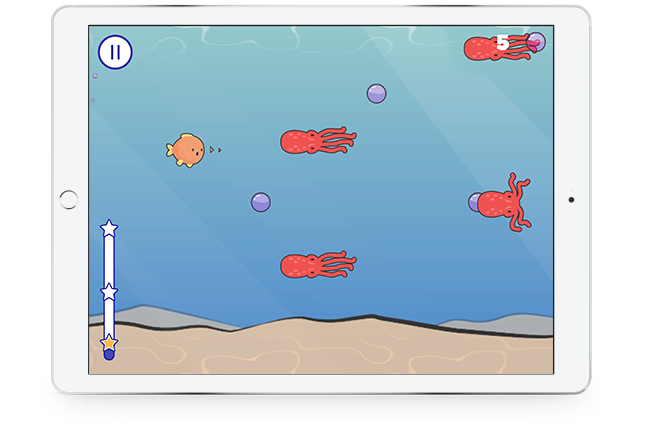 Pufferfish
Using wrist radial and ulnar deviation, control the pufferfish collecting bubbles as it swims through a sea of hazards which become more dangerous as time goes by.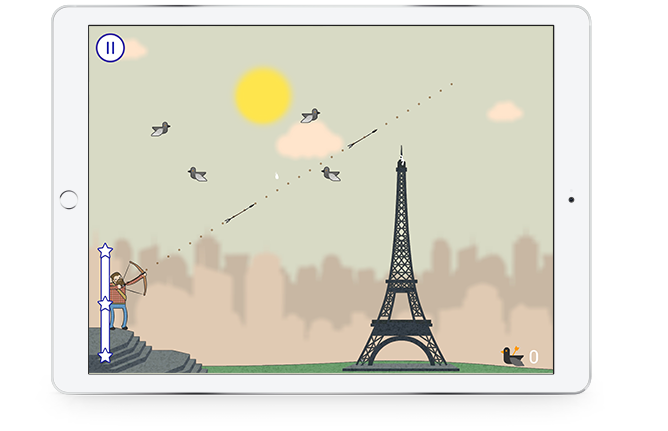 Pigeon Hunter
Using repeated grip and controlled release, fire arrows in time with flying pigeons. Squeeze to draw and release to fire!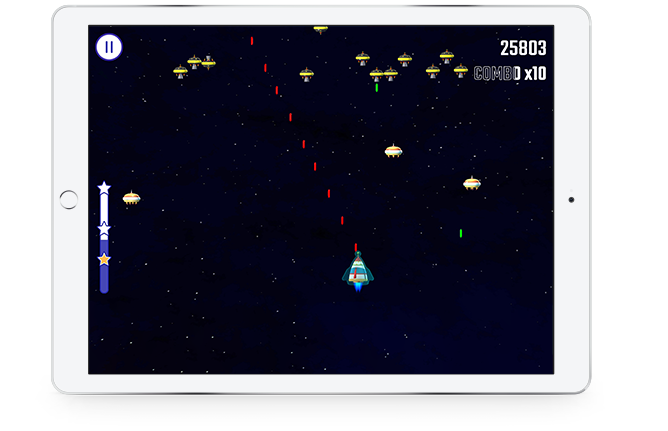 Little Rocket
Navigate the little rocket left and right to shoot the enemies, but don't get hit! Encourages full range of wrist pronation and supination.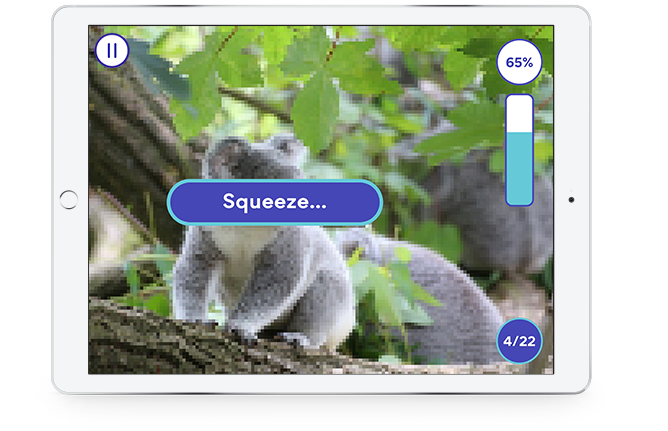 Pixelate
Choose whether to work on grip or release with this activity. Perform the movements to reveal pictures from around the world. A gentle, but engaging cognitive task.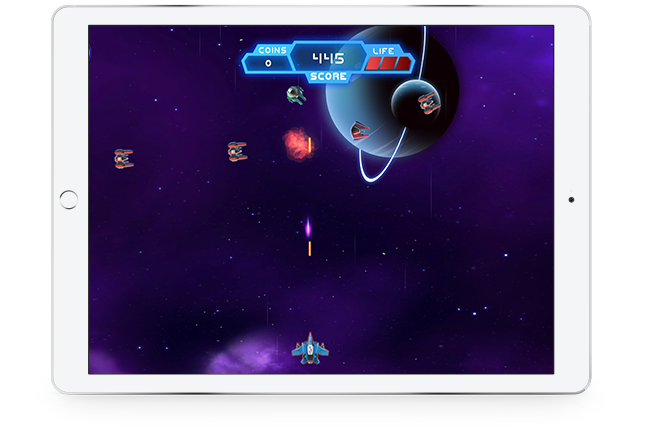 Space Shooter
Navigate the rocket left to right through pronation and supination, and squeeze to fly! Shoot the enemies but don't get hit!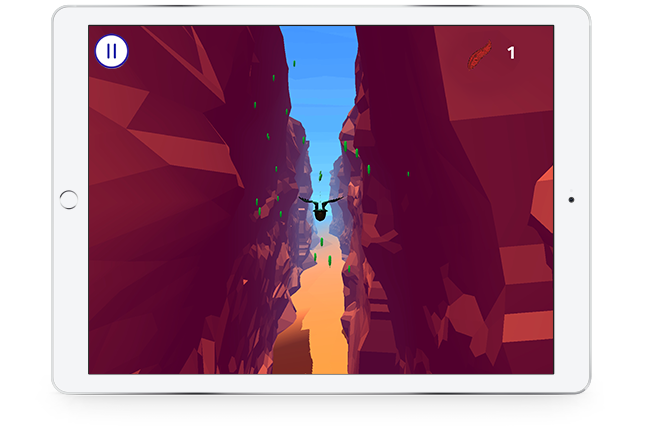 Plume
Control a bird as it flies along a course using wrist flexion to move downwards and wrist extension to move upwards. A 3D game, high levels of visual perception and concentration are required.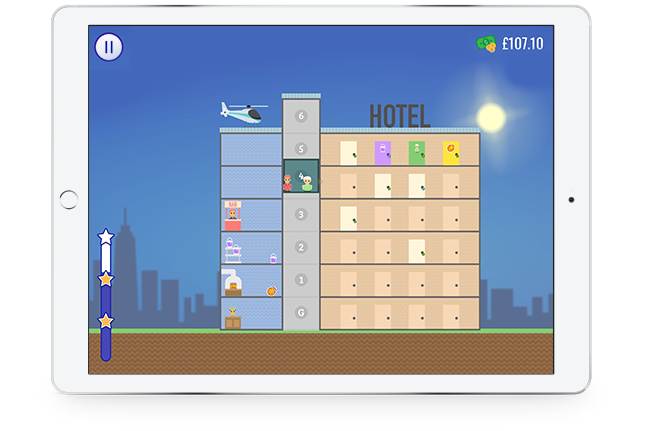 Concierge
Use wrist extension and flexion to make deliveries across the hotel floors. Extend the wrist up to go up, and flex to come down. This activity targets end of range wrist extension, encouraging strong grip while stabilising the wrist.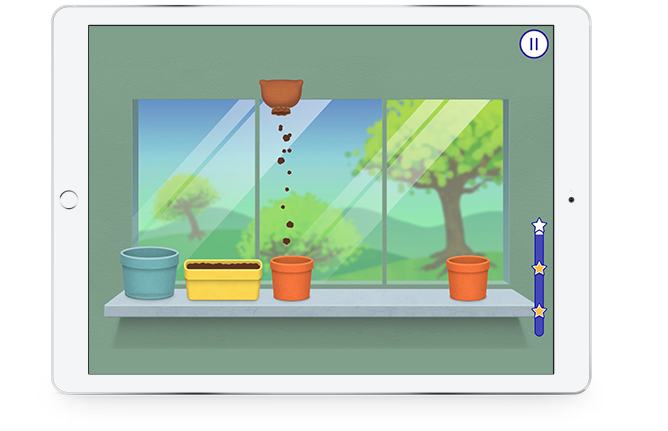 Windowsill
One for green fingers, move the wrist left to right through pronation and supination, creating and growing a miniature garden, working on control and stability at specific points.
Meet the GripAble customer care team
Some of our partners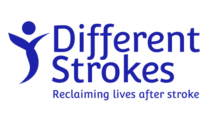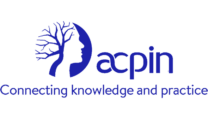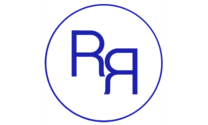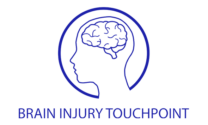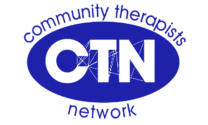 Get started with GripAble
Have a GripAble dispatched to you in just 24 hours, with full support and set-up.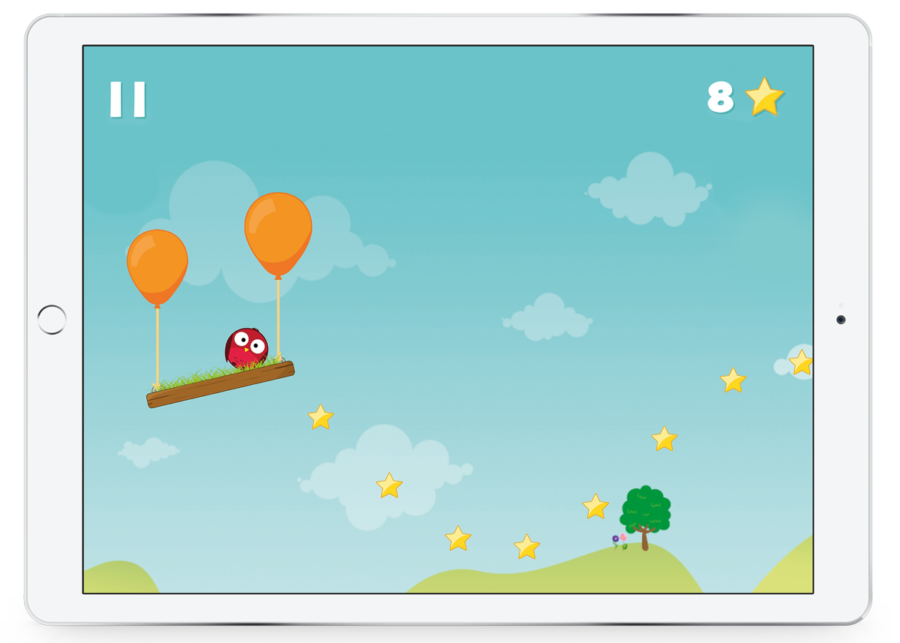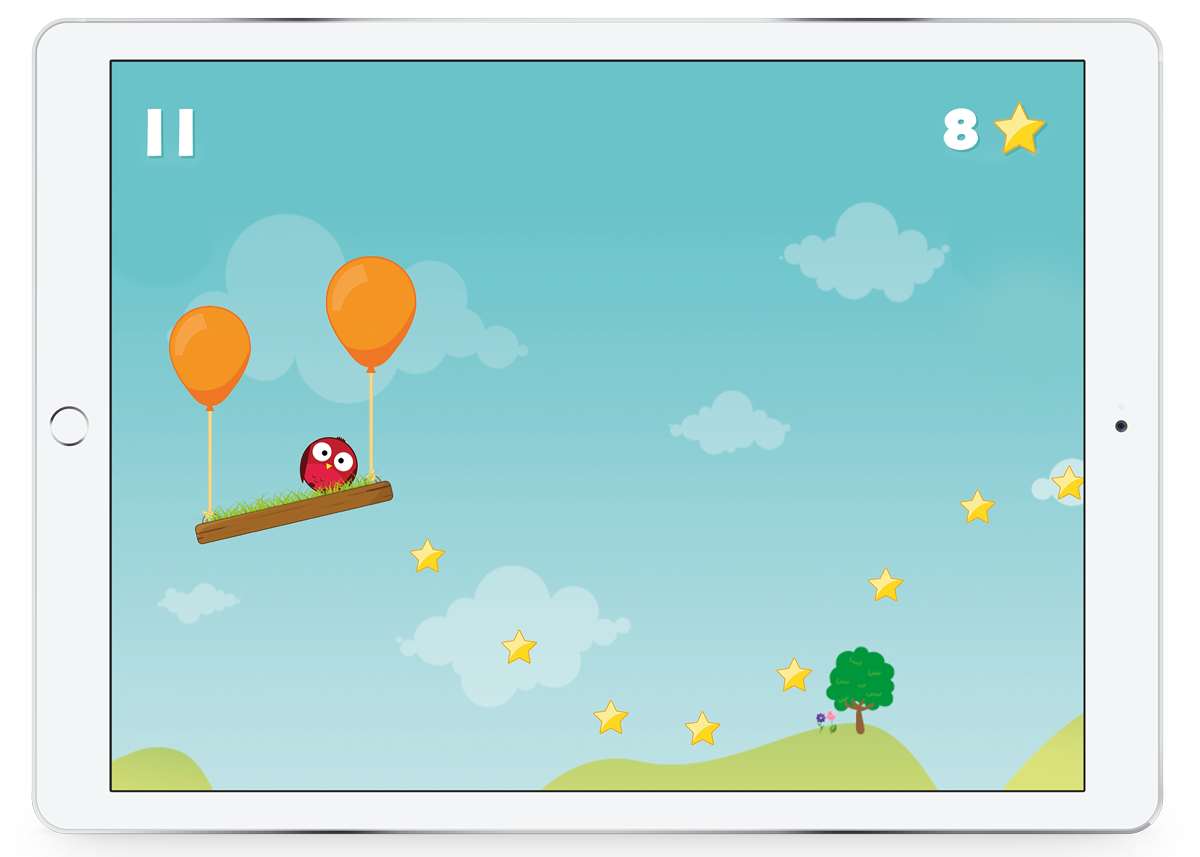 GripAble Pro
A therapist-led innovation to use in clinic and in the community.