GripAble Announces Stacie Bratcher as Chairman of the Board
The GripAble team is delighted to announce Stacie Bratcher as the newest Chairman of the Board as the company continues to augment expertise for company expansion. Stacie will bring a wealth of healthcare industry leadership knowledge to GripAble's growing business. 
A healthcare industry veteran, Stacie Bratcher brings over 20 years of expertise and management experience into her new position. Her expansive background has proven her to be a skilled and compassionate leader and innovator across many healthcare settings, in both public and privately held companies. Currently, Stacie serves as CEO of Wellinks, a cardiopulmonary care company.  Prior to that she was CEO of Jet Health, a home healthcare and hospice company, and Alana Healthcare, a values-based chronic condition management and home care company. Stacie is a licensed physical therapist and member of the American Physical Therapy Association.
"I  am excited about the GripAble mission as there is an enormous need for rehabilitation tools to increase accessibility and engagement. The highly sophisticated platform allows enhanced participation by the patient and coordination with their therapist and the production of robust data sets to support and direct care."
This addition of Stacie to the company highlights the success as well as planned strategic growth of GripAble. Over the past 5 years the company has expanded the platform rapidly to hundreds of providers and thousands of patients, making rehab more accessible and impactful. Stacie's firsthand knowledge and familiarity of the delivery of rehab across multiple environments, as well as her success in driving business growth, will make her a valuable asset as the company continues to hone and develop its value proposition to many healthcare providers.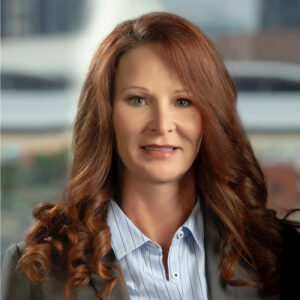 Find out more about GripAble
There are product updates on the way, too. GripAble will soon be introducing an at-home monitoring platform for medicare advantage populations. The company plans to capitalize on its unique abilities in both patient engagement and grip strength as a biomarker in order to deliver high-impact precision insights to payers and providers alike. Stacie's insights into managing a home health agency, as well as her deep understanding of patients with complex conditions, will be crucial as we develop and bring these updates to market.  
We look forward to your leadership, Stacie!