GripAble launches new rental option at Naidex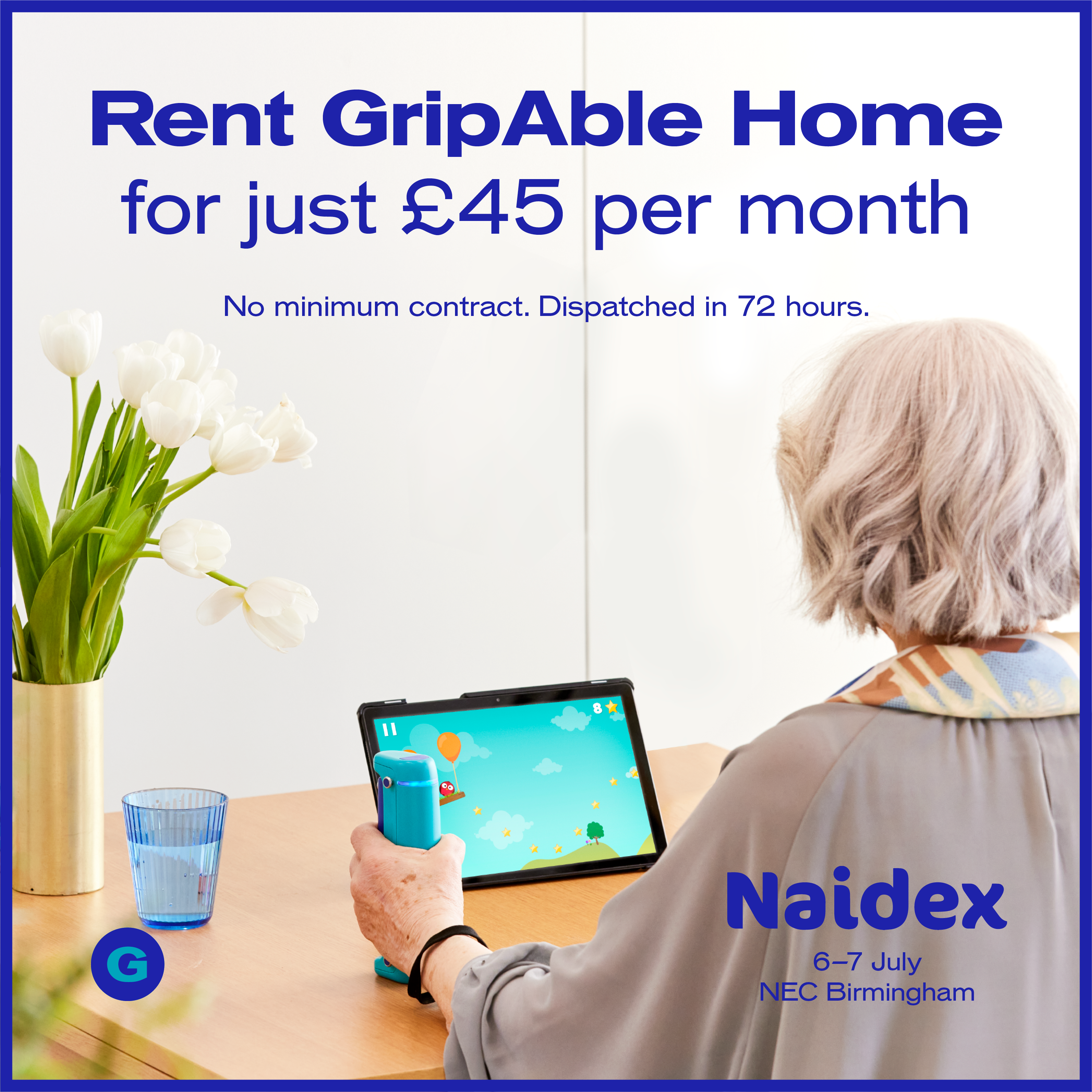 GripAble has launched an affordable monthly rental option for home-based customers.
The rental costs £45 per month, with no minimum contract, making it an ideal option for people with short-term rehabilitation or training needs.
Through fun and highly engaging activities, GripAble brings fun to the serious business of upper limb training. The activities help people work on their hand and arm movement and grip strength, providing real-time feedback on activity levels. Renting a GripAble device enables people to carry out their hand and arm training in the comfort of their own home, for less than £1.50 per day. 
To find out more about renting a GripAble Home, email [email protected] or call  0207 661 4018
If you are heading to Naidex then please do visit us on stand H12 where you can have a demo of the product from a member of our team.